Intuition is the broader stream of consciousness that we can tap into anytime when practice quieting the physical mind.
Once the intuitive channel is opened, the subconscious mind then translates this continuous stream of consciousness directly into actions in the body with minimal or no interference from the physical mind.
These guided actions can include verbal communication, writing or typing, playing an instrument, dancing, flying a plane, and so on.
In more common vernacular, it's also known as being in a state of flow.
What's truly amazing is that everyone is connected to their own intuitive flow to some degree every day!
But most people aren't aware they're doing it and so don't know how to deliberately tap into this incredible Universal resource.
That's where Intuitive Coaching comes in!
Intuitive Coaching is a process that helps you…
Identify your unique and natural intuitive abilities
Gently develop those abilities in a safe environment
Overcome hidden, limiting beliefs that are in the way
Build confidence in your abilities through practice and positive reinforcement
Step into sharing your abilities with others (optional)
Start an intuitive-based business (optional)
"Kevin has been invaluable to me in helping my channeling experience unfold naturally and quickly. I am riding an exploding rocketship of expansion and Kevin's loving, skilled, thorough, expert advice and guidance has just been incredibly helpful! In only one month's time, I went from having never channeled to channeling in front of a group online. Now I'm booking paid private sessions and continuing to expand my practice doing what I love, while being able to help others. It is so satisfying. I can't recommend him enough for anybody who is really ready to step into their intuitive power! Thank you so much, Kevin!" ~ Ramona Galey, Channel of ōPRA

Examples what might be possible for you!
Here are a few examples of what others have accomplished as a result of having worked with me. Maybe the same will be possible for you!
Ramona Galey, channel of Opra
Ramona and I started working together on April 30th, 2019. She had never channeled before then.
In only a month's time, she had her own webpage, Facebook page, and online scheduling system, and is now getting paid for private client sessions.
This clip came from our third group online session that we held June 21st, 2019, only 7 weeks after she first channeled. It involves a client who's been struggling with body issues all her life and wants to release them:

What does an Intuitive Coaching session look like?
Each session is a flexible mix of personal coaching, practicing your intuitive skills, implementing your tech needs, and starting your business.
At the beginning of a session, we'll talk for a bit and you can share what you feel you need from the session. You're always the boss so we will always trust your intuition to guide us!
Here are some of the things we would typically do:
1) Coaching to help gently move through the fears that naturally come up when stepping into this field, grow your confidence, and move you easily towards your goals.
2) Practicing your intuitive abilities. I can help you relax through guided meditation to make it easier to tune into your stream of consciousness, inner being, guides, or whatever else you're naturally connected with.
3) Help you start/build your business. I've owned several businesses since 1990 and have a strong background in tech. I can help you get off the ground and running quickly so you can be making money doing what you love while servicing those who need your gifts.
Also, everything we'll be doing together is 100% confidential so you can feel safe in opening up and learning to trust yourself. I promise to never push you beyond where you're ready to go but will hold a consistent spotlight on who you want to become so you can step towards it at your own speed in confidence.
Sessions are held over Zoom video conference and can be recorded if you like for later playback (if you're on a computer).

Example session – Saly Elka, Psychic Interdimensional Channel
Saly and I have done a number of sessions together and this particular one was so good that Saly decided to make it public in the hopes that it might help others also feel safe in stepping out of their comfort zones and into their callings.
I want to acknowledge Saly for having the courage to be vulnerable in exploring and releasing the blocks that were slowing her progress towards her dreams.
She created some magic in this session and it was an honor to play a small part in assisting her in achieving this!
What does it cost?
My coaching rates vary depending on where you're at in your journey.
For one-up sessions, I've adopted a pay-what-you-can approach which allows those going through hard times to pay whatever they can, including nothing.
Those who can afford to pay my full rate of $150 end up subsidizing those who can't (yet) pay making it a win-win for everyone! Availability for these one-up sessions will depend on how full my calendar is.
For those who are ready to commit to regular sessions with me, I offer blocks of sessions at my full session rate of $150. Larger packages include some discounts.
The advantage of purchasing a package is that it guarantees you a weekly spot on my calendar.
If you're ready to work with me, head on over to my personal page and chose your starting point!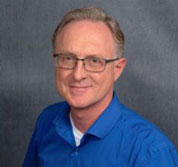 If you're getting excited but feeling emotional, all at the same time,
I understand!
Most intuitively gifted individuals like you tend to have lots of old limiting beliefs, doubts, fears, worries about "being seen", that are still playing in our minds and holding us back.
It's not surprising that these might get triggered as you consider stepping beyond them! They don't like that.
Intuitives are also strong in our connection to Higher Consciousness but not as much in the practical aspects of business. This can also trigger doubt and overwhelm.
That's why it's important to lean on people like me who can help make this part easier and more manageable for you. 
It's your job to be the rockstar of your life! It's my job to help you get there.
Not quite ready to chat?
Feel free to drop me a note in our contact form to let me know what's on your mind and I'll get back to you via email!
*Footnotes:
The cost of any external services mentioned above that you decide to use is not included in the Intuitive Coaching session pricing.
If you click on some of the product links above, we may receive a referral fee.