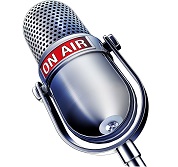 Interviews
TV, Radio, Podcast, Magazine and YouTube
This is where we get the pleasure and honor of sharing what we're passionate about with others through various media outlets.
To request an interview with one or both of us, please fill out our contact form. 
---
2019-06-27 – Kevin Young on Brian Scott's, The Reality Revolution podcast ~ In this interview, we talk about channeling, the law of attraction, consciousness, morning routines and releasing energy in your body.
---
2019-08-11 – Allie O-Shea ~ Series 2, Episode 12 Soul Expansion & Inspiration – Suzanne Young

---
2019-06-19 – Allie O-Shea ~ Episode 12 Soul Expansion & Inspiration – Kevin Young

---
2019-01-21 – Kevin Young on The Awakening with Katina Love ~ Raising Your Consciousness