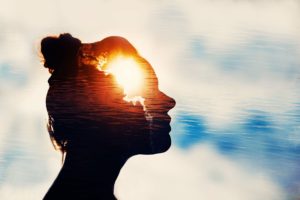 IntuitiveConneXion (coming soon!)
This is a low-cost, monthly program that is designed with you, the budding intuitive, in mind!
It's a private, safe, and supportive community where we can learn about and practice our intuitive gifts, such as channeling and mediumship.
Although designed primarily for those who are just getting started exploring their abilities, we welcome anyone wanting to expand their intuitive connection and start or grow a spiritual practice.
To be kept up to date on the rollout of this program, either:
1) Sign up for our mailing list on the Home Page
-OR-
2) Reach out on our Contact Form.
Features of this program
Low-cost, monthly subscription program. Can opt out anytime.
Regular Channeling Workshops zoom sessions:

Learn about channeling, how to begin or expand your practice.
Roundtable discussions for sharing experiences, tips, and success stories.
Coaching provided by facilitator.
Recordings of previous sessions available.
Access to teaching and Q&A videos around channeling, starting a business, etc.

Private community chat group (probably will be Facebook).
Member-to-member offline practice sessions.
Member spotlight chats – how they got started, what they've learned as a spiritual practitioner, demonstration of abilities, etc.
Benefits to you
Be part of a safe, supportive, and confidential community of fellow intuitives.
Practice opening up your individual channel to receiving spiritual consciousness.
Feel understood and accepted, reminding you that you're not alone.
Support to help you learn to relax, open up, and let go of stress, fear, and anxiety.
Take part in spreading positivity and reconnection in the world.
Safely practice channeling and other spiritual gifts with fellow members.
Learn how to start and build a spiritual practice so you can quickly start earning a living and helping others by doing what you love.
Sit in on our next Channeling Workshop Zoom call for free
Click below to experience a free Channeling Workshop Zoom call.
You can sit quietly and just observe or, if you feel inspired to, you're welcome to participate in the conversation. Whatever feels right to you!
Intro to Channeling workshop
In this free 90-minute workshop, we cover all the basics of channeling, what it is, how to get started, and how to go into business for yourself. 
Starting Your Channeling Business workshop, Part 1
In part 1 of this topic, this free 90-minute workshop will cover the initial details of starting your own channeling business, including:
Guided meditation
Why go into business
Tools and support systems needed
Different ways to offer your services
Business models
Financial & tax concepts
Starting Your Channeling Business workshop, Part 2
In part 2 of this topic, this free 90-minute workshop will cover the remaining details of starting your own channeling business, including:
Review of Part 1
Setting your price
Getting started checklists
How to attract clients without marketing
Overcoming doubt, fear, imposter syndrome
Leveraging LoA for a quick and easy start
Join next workshop here:
Watch playback of previous workshops here: