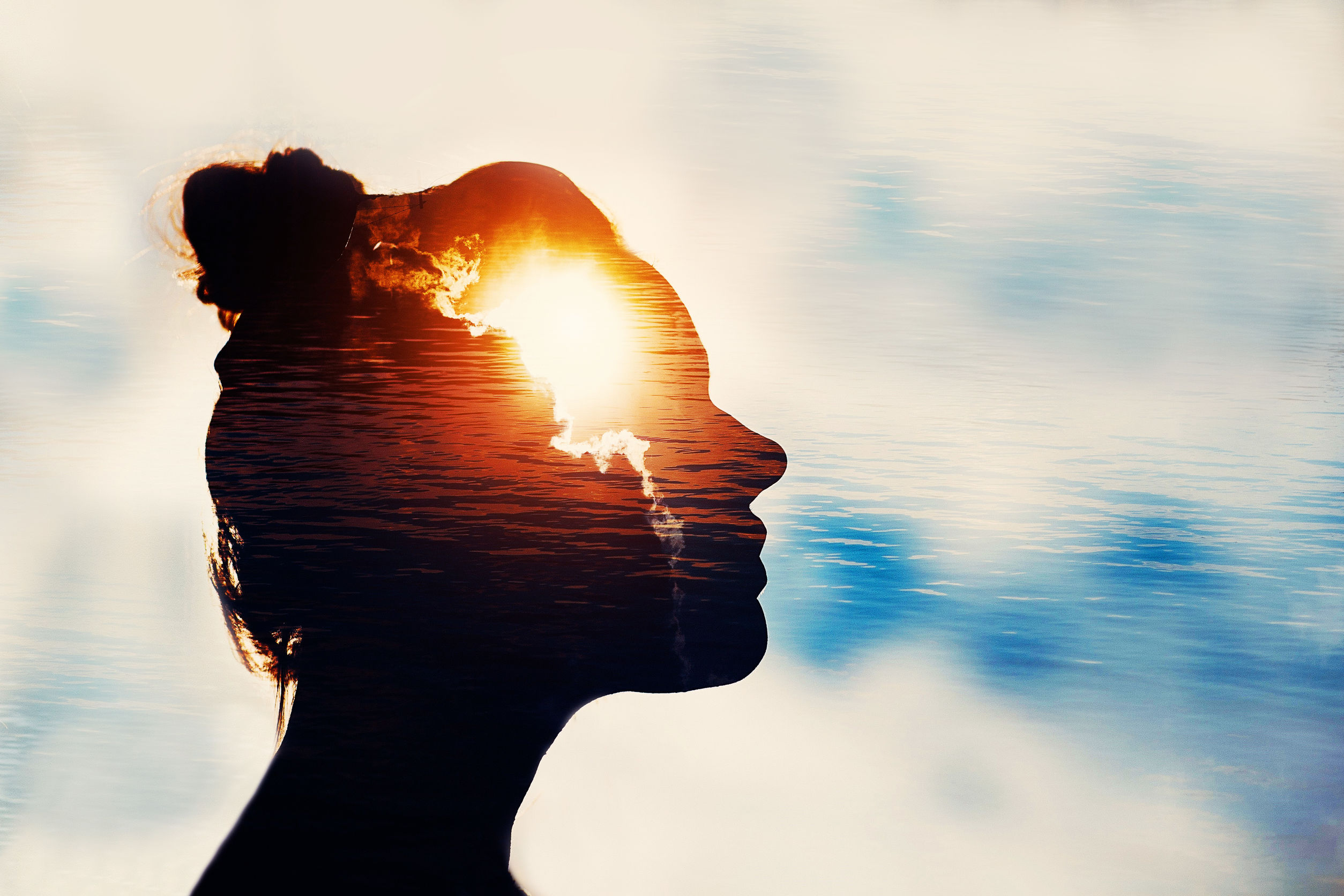 8-week program designed to help you become the clear, confident, and internally-guided creator that you were meant to be!
"I feel lighter! I have renewed my self-confidence, increased self-awareness and identified gifts I did not know I had! I have learned to recognize negative thoughts and feelings within my mind and body and how to change them with my own intuitive abilities, raising myself to a higher level vibration, experiencing the Law of Attraction and receiving incredible gifts! I would recommend this course to anyone who wishes to uncover or strengthen their intuitive gifts or those searching for greater purpose in their lives and are unsure of where to look." ~ Amanda
Imagine…
Imagine being easily guided, moment by moment, day by day, towards everything that was important to you…
What would you create? Where would you go? How much money would you attract? Who would you have in your life?
The world's happiest and most prosperous individuals have all discovered the secret to having this type of life and it's called…
Intuition!
What's most profound about Intuition is that everyone has it, built in right from birth. But most of us were trained away from it by well-meaning parents, school, religion, and society.
Restoring your natural state of ease and flow
Fortunately, you can learn to tune back into your Intuition and start creating your life on purpose, filled with passion, joy, and abundance!
In this 8-week, hands-on program, we'll start off with the basics so there's no experience needed. You already have everything you need within you. We just need to gently coax it out into the light so you can shine again.
Learn and practice in a safe environment
This is a safe and confidential environment, so you can relax and enjoy your own unfolding at your own pace.
Each week, we'll quiet our minds, tune into our guidance, learn something new, practice with each other, hold supportive discussions, work through challenges, and cheer each other on towards our successes.
We'll also have a secret Facebook page where we can chat in between sessions, get questions answered, receive support, and share what's working and what's not.
"This course has connected me to intuitive gifts that I didn't know I had. Working with these gifts has helped me to find comfort after experiencing some significant losses in my life, and has offered insight into how I can create a happy and fulfilling future for myself. Kevin creates a welcoming, encouraging and safe environment that facilitates self-discovery and reflection. And to top it off, I have made some wonderful new friends as well!" ~ Linda H., Health System Specialist, Brighton, MI
Why would you Develop Your Intuition and Step Into Your Purpose?
Learn to trust yourself more and not rely as much on the advice from others
Make better decisions from a place of clarity and calm presence
Attract your ideal partner, living situation, career, and more
Learn to leverage the Law of Attraction for exponential results
Discover that you're never alone as guidance is always with you
Imagine jumping out of bed, excited for what this day will bring
Deliver guiding messages for others, either for fun or as a business
Living from our purpose is the most fulfilling life we can have
What you'll receive during this program
(8) 2½-hour, confidential group sessions with a trained coach ($1,000 value)
(2) ½ hour, one-on-one laser phone coaching sessions for private matters ($200 value)
Bonding with and support from others in the group
Access to secret Facebook page for offline discussions and support
6 months free membership in Community subscription group ($102 value)
Law of Attraction for Lightworkers course material ($97 value)
Suzanne's new LoA paperback, Stepping Into a Life of Joy ($15 value)
Money back if you attended Explore Your Intuition workshop ($97 value)
What others have said they've enjoyed about this program
The validation.
The comfortable, welcoming, and psychologically safe environment.
The format: a combination of instruction, practice, and sharing.
The positive encouragement and support from others and the instructor.
Flexibility of the program to adapt to each participant's needs and interests.
Learning new tools to support myself.
Being exposed to various modalities, authors, sources.
Hearing the different perspectives, interpretations and experiences of others.
The opportunity to share anything on my mind.
The friendships formed during the program.
The Success Partner calls were very helpful and enjoyable.
The process of self-discovery.
The individual, private coaching sessions.
Kevin's willingness to share his journey, both the positive side as well as the challenges.
The premise of the Law of Attraction provided me a foundation and an answer to many of my questions.
The exercise on loving and finding your inner child was the best exercise. 
Everything that I learned, including channeling, mediumship, and other modalities.
Meditation and listening to yourself. How all of these things tie together.
I liked the different Resources provided, such as the five things to build your intuitive connection.
We were able to open up and share things about ourselves in a safe and nonjudgmental environment.
Everyone was very supportive and encouraging!
"'Life-changing' is the word that comes to mind when I think of how this program has helped me. By learning how to change perspective and techniques to consciously guide and direct my thoughts, I went from feeling lost and angry to one who feels peace, gifted, and confident that I can face every day with energy and hope." ~ M.V.A., R.N., St Clair Shores, Michigan
What we'll be doing in this program
Session 1 – Intuition: what is it?

Introductions
What is intuition? How do we experience it? How does it benefit us?

Session 2 – Uncovering our unique intuitive gifts

Flow state – what it is and why it's important
Examples of Flow state / visualize the hidden performer

Session 3 – The Law of Attraction

Like energy attracts like energy
Energy and Vibration
Frequency and the Emotional Scale
Feeling exercise and shifting our emotions (photos)
Momentum – the build-up of energy in motion
Five tips for managing Momentum to work in our favor

Session 4 – Tuning the Body

How tuning our body improves our intuition
Health challenges – vibrational cause and effect
Restoring our wellbeing by changing our vibration
Five tips for body care and feeding

Session 5 – Freeing the Mind

Review of Flow state – what it is and why it's important to intuition
Common types of Flow state
Advanced types of Flow state
How to get into Flow state
Channeling examples of Flow state

Session 6 – Opening the Heart

Open and receptive Heart – the key to intuitive guidance
Creating a better past – rewriting childhood traumas
Loving our Inner Child – becoming whole

Session 7 – How Deep Can You Go?

Opening up to our Spiritual Support Team
Receiving messages through our own handwriting
Receiving and delivering messages for others

Session 8 – Launching You 2.0!

Review what we've learned
What would it feel like if… process
Time machine process
Setting intentions and Launching You 2.0!
Each session will generally include…
Sharing of successes from the previous week
An interactive lesson with handouts
Group coaching for overcoming blocks and getting support
Practicing the techniques we've learned
Review of homework for the week ahead with handouts
In between sessions, you'll be…
Working on your homework
Connecting with your Success Partner to stay on track
Sharing with classmates on secret Facebook page
Practicing your techniques
After the program is finished, you can…
Stay in touch with your classmates and continue supporting each other
Review the class materials and practice your techniques
Open your own Intuitive-based business to help others and support yourself
Join our Intuitive-based, business-building program, Make Money as a Spiritual Practitioner
"Although prior to taking the class I knew that I was intuitive, I still truly learned a lot from Kevin. Not only the different various "clair" senses and what they all mean but how we may experience one or more or perhaps all of them. Everyone is different. The Law of Attraction really is a huge contributing factor and makes a big difference in one's life and what outcomes you have. I have noticed changes in my life; not only in my personal life, but also in my work environment. The camaraderie of those who I attended class with is amazing! We are developing strong relationships. We all emit an energy when we are all together that truly seems unsurpassable. I am so grateful for what Kevin has taught us. He has shown me the power of meditation and how it can assist with your outlook at any point throughout the day. I definitely will grow in a positive manner from what I have learned. Thanks Kevin!" ~ Sandy Pond, Finance Manager/Healthcare, Hazel Park, Michigan
Current Schedule
Date:

TBD

Time:
7 PM to 9:30 PM EST
Location:
Personal Success Programs, Novi, Mi
Register:

This program is currently not being offered

* Payments are non-refundable 
** If you've already attended our Explore Your Intuition workshop, you can get 100% of that tuition applied towards this program. Contact us to see if you qualify.
If you'd like to be kept up to date on program announcements, please join our mailing list HERE!
"I would highly recommend this program to anyone interested in learning more about intuition and psychic abilities. This class is excellent for both beginners and those with more advanced skills. The class was very easy to follow and I always felt supported by both our teacher and the other students. This was a safe and judgement-free zone where we could ask questions and go over ideas. I feel more confident in my abilities to both listen and discern when I am receiving intuitive messages, as well as share those messages with others. The class challenged us to look around at our everyday lives and become more open to receiving divine guidance. Many of us experienced huge shifts and amazing things while going through this class. We all have the ability to receive intuitive/psychic messages. This class helps you to learn how to do that in a fun and educational way. " ~ Tina Bowman, Reiki Master, South Lyon, MI