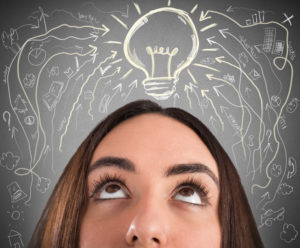 Do you know when some things are going to happen before they happen?
Do you hear messages or see images that no one else sees?
Do you feel strong impulses in your body guiding you in certain directions?
Are you hiding these "psychic" gifts from everyone out of fear?
Do "normal" people simply not get you?
Then you've come to the right place!
Everyone has psychic or "sixth sense" abilities but most of society has been trained to either ignore them or worse, be afraid of them.  This is unfortunate for, as you know, they provide a depth and richness to life that others are missing out on.
The good news is that you're not alone!  Not by a long shot.
The world is slowly waking up to their gifts, thanks in part to the internet and the successes that these gifts bring to our lives.
There are hundreds of thousands if not millions of "awakened" souls and you're on the leading edge, here to help the rest of the world wake up as well.  Go, you!
Explore Your Intuition Workshop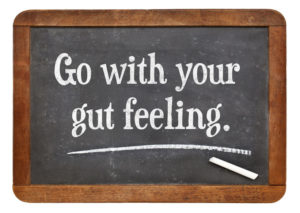 To help our fellow Lightworkers safely explore their gifts, we've created a workshop called, Explore Your Intuition.
Here, you'll be able to practice new intuitive techniques, ask questions, learn from each other, and openly share whatever you'd like in this small, supportive group setting.
This workshop is designed for those who are fairly new to their intuitive gifts so there's no experience necessary! Just bring yourself and we'll do the rest.
What will we be doing?
Here are a few of the things we'll be doing together:
Learning a few simple breathing and mind-clearing techniques
Setting intentions to open up to our intuitive gifts
Freeform / automatic writing
Documenting your awarenesses so you can "connect the dots"
Above all, this workshop is intentionally flexible and fluid so that you can explore whatever comes up for you in the moment!
The positive energy field created by the group is a powerful stabilizing factor that helps everyone more easily tune in.
We'll also discuss some of the practical aspects of using your gifts in real life and maybe even make a living with them by helping others someday!
Past attendees have accurately described hidden objects, channeled letters from passed relatives and reported a deeper sense of receptivity to their own Inner Guidance as a result.
What gifts might you be able to uncover within yourself?
You are safe and supported
As these innate, intuitive abilities are not widely accepted in society (yet), we provide a safe, supportive, and confidential environment so you can feel comfortable exploring and sharing your experiences.
As such, we encourage attendees to…
1) Offer their perspective to others only if requested by that person.
2) Respect the perspective of others even when different from their own.
3) Be open to change and growth within themselves.
4) Support the change and growth in other attendees.
5) Anticipate having a positive and enjoyable experience!
This workshop is for you if…
You hide your intuitive/psychic gifts from everyone out of fear and want to let that go.
You know when some things are going to happen before they happen and want to explore this gift.
You hear messages that no one else hears or see images that no one else sees and want to improve that ability.
You feel strong, guiding impulses in your body at times that oppose common logic and want to follow them more consistently.
The "normal" people around you simply don't get you and you want to NOT care!
You want to explore your gifts in a safe, confidential and supportive environment.
By learning to trust and expand these abilities, a whole new world of empowerment and guidance opens up!
What intuitive abilities do you want to explore?
Intuition (gut feeling)
Clairvoyance (clear visions)
Clairaudience (clear verbal messages)
Clairsentience (clear feelings)
Claircognizance (clear knowing)
Energy healing
Channeling
Mediumship
Automatic Writing
Empathic skills
What kind of results would you like?
Some of the results of developing our intuitive abilities more fully can include:
Sense of calm, peaceful knowing about life
Guidance that's always accurate and inspiring
Receive messages from non-physical consciousness
Connection with spiritual / non-physical consciousness
Physical and emotional healing
Abundance
Other Stuff
We will go for at least three hours with regular breaks
There will be coffee, tea, water and snacks available
We only have room for 8 people so be sure to register soon if you're interested in joining us